Fishing War


Overview
Current Promotion: Welcome Bonus, Daily Reload Bonus, Cash Rebate
Uniqueness: Colorful Designs, Exciting Background Sound
Customer Support: 24/7 Live Chat, Skype, Phone Call, Telegram
Deposit Options: EeziePay, Help2Pay, Online Transfer
Play now
Fishing War: SpadeGaming Online Fish Shooting Review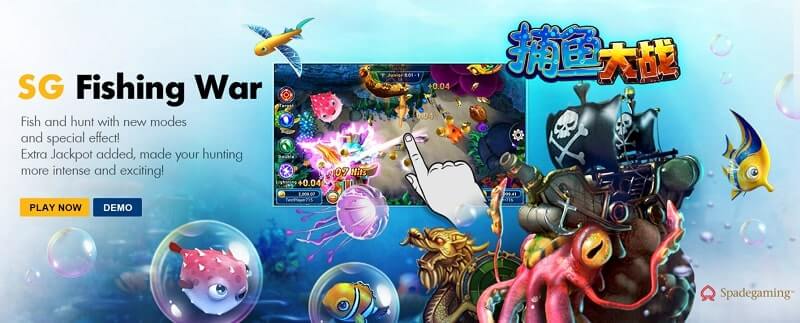 In recent years, when many people have switched from fish hunter games at entertainment centres or supermarkets to online shooting fish games, Fishing War has always been on the top list!
Fishing War is a game released by leading Asian game maker SpadeGaming – outstanding for his creative betting products.
Therefore, the BK8 team will evaluate a detailed and comprehensive review of the Fishing War, which also provides the necessary information for every player.
Who is SpadeGaming, the provider?

The organization was founded in 2007 by a group of visionary entrepreneurs, talented designers, and professional engineers. SpadegGaming has become the leading gaming software developer and is best known for its exquisite Asian elements in its innovation.
In general, the games they offer are very interesting and can be played on many different platforms including desktops, smartphones, and tablets.
You can find a variety of different topics, including Pan Pan, Fist of Gold, Honey Hunter, etc.
When we dig deeper into the experience, BK8 found that they were developing more quality products and services. This shows that they are ready to become the best game provider in Asia.
Click here to see our reviews of SpadeGaming!
Featured Products
Except for the two famous shooting fish games, SpadeGaming also provides outstanding slot games:
Fishing War Game Modes – ☆☆☆☆☆ (5/5)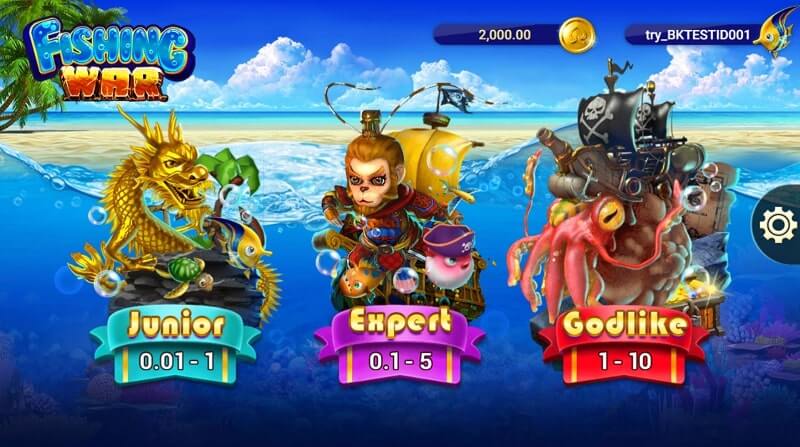 Fishing War includes different stages of fishing mode: Junior, Expert and Godlike with different bullets' prices.
Junior mode (Amateur): Bullets cost from 0.01 – 1 coin.
Expert Mode (Professional): Bullets cost from 0.1 – 5 coins.
Godlike mode (God): Bullets cost from 1 – 10 coins.
For each bullet, the price of the bullet needs to be multiplied by 10 and that will be how much the player has to bet.
The maximum player in each room is 4 people and there won't be any mixing coming from other playrooms, so you will not need to worry about the situation where there are too many players in 1 room.
* This is also the superiority of shooting fish online when compared to offline. With traditional fish shooting games, sometimes there will be up to 10 – 12 players snatching each other's fish.
Fishing War Feature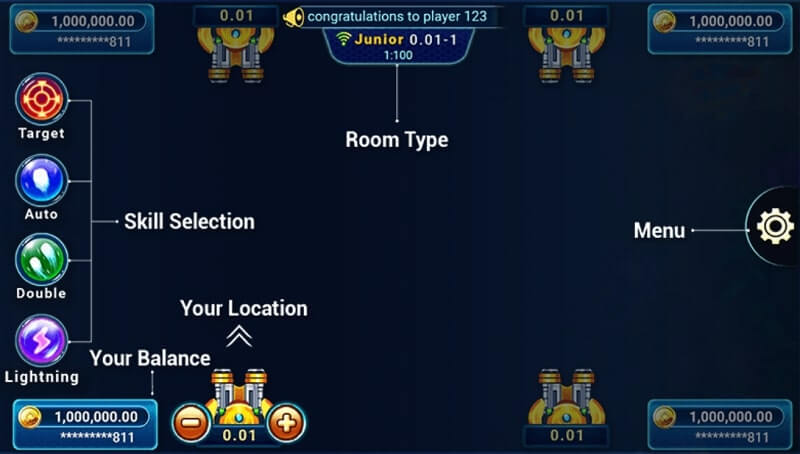 To maximize your winnings, you need to use the items and features included in the shooting fish product. Here are a few things you need to know:
Your position: The gun barrel has a rocket with a + and – symbol, which allows you to adjust your bullet to shoot up or down
Target the object: The next important feature is aiming, when you click on the target, it will automatically shoot the fish that you have targeted until it is destroyed, or it swims off the screen.
Auto-firing: Similar to the aim feature, the player just needs to target manually at the target to fire the gun barrel and shoot.
Menu: This button is on the right of your screen. You can check your betting history, adjust any game settings (audio), see the payouts or exit fishing by this button.
Tips: Destroy the Dragon King and it can bring you big winnings, up to x300!
Graphic Design – ☆☆☆☆☆ (5/5)
Since entering the fish shooting game market, Fishing War has received countless positive reviews from the shooting fish players community.
3D graphics + Sharp sound has contributed to the quality of the game of shooting fish Online 3D, deep down in the ocean is an unrelenting battle of the boat crews, fighting for the treasure which only belongs to one winner. Beautifully designed ocean and fishes were one of the biggest reasons why players love the game.
In addition, the interactive environment and the rhythm, all together create a thrilling feeling and take players from one stage to another in a clever way.
Gaming Platform – ☆☆☆☆☆ (5/5)
This shooting game supports almost perfect when you play on a PC/Laptop. It's easy for players to use as well as get acquainted.
The fishing War shooting interface is designed to be user-friendly, through which you can freely play and surf on phones and tablets on different browsers such as Safari, Chrome or Firefox…
For those who want to play on the application, BK8 would like to recommend to you our application with full functionality and strong performance on iOS/Android.
Customer Support – ☆☆☆☆☆ (5/5)
Currently, Fishing War only supports online customers in English. However, the support of the BK8 team is available 24/7.
If you have any questions or doubts, feel free to contact our online support!
Where can I play Fishing War?
We recommend that you play shooting fish online at BK8 when compared to traditional offline shooting games for the following reasons:
More bonuses

Easy to function and attentive support for players

Safety – Transparency – Information security

Payment is easy

Convenient – Fast

Real money
When choosing a bookie to play, you should pay attention to selecting reputable dealers and put attractive promotions as the focus!
If you do not know which dealer to choose, you can check out BK8, we offer you the following incentives:
50% welcome promotion

24/7 customer service

VIP program

Up to 5 different fish shooting games

Quick payment support!
Other Fishing Games in BK8
Fishing War, Fishing God, GG Shooting Fish, PT Shooting Fish, SA Shooting Fish

Click here to explore the games now!
Tips When Playing Fishing War – ☆☆☆☆☆ (5/5)
There is a saying, "To know oneself is true progress", so we recommend that players who play shoot fish redeem the reward on their computer understand the rules + tips to optimize their advantages.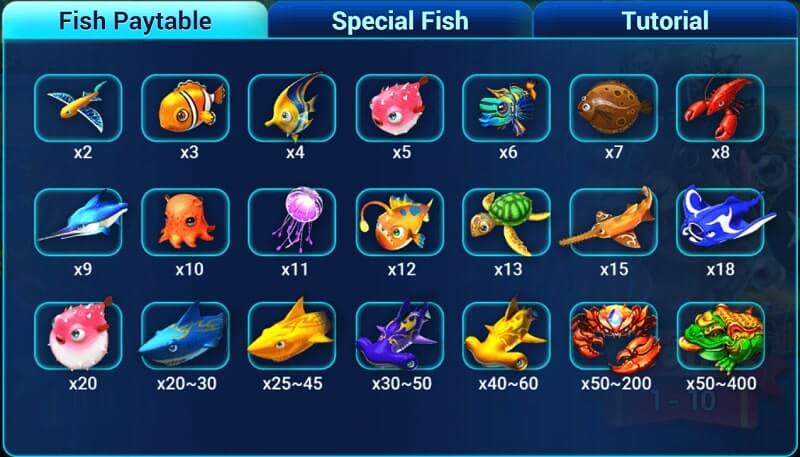 We at BK8 have helped you to list some of the things you should keep in mind:
Bonus: For this Fishing War game, the amount of bonus will depend quite a lot on your ability to calculate so we recommend using small number bullets to shoot small fish and large number bullets to shoot Boss
Payout Table: Each fish will cost a different amount of money, so players need to watch carefully to know how to plan
Items: During the game, some items will accidentally fall out so you should aim carefully so that you can take advantage of this
Boss: Because Bosses like mermaids or golden turtles which often have a lot of bonuses are difficult to shoot down so if you are a new player you should focus on the small fishes first.
The fish ring appears: Each fish ring usually appears in a flock with a certain swimming speed and mixed order, you can amplify your advantage by letting the fish get into a row and then drop the bomb to kill them all in one go.
Bonus features:

This is one of the points that make a difference between a beginner versus an elite gunner that understands the power of reward.

The advice for you is to note the hidden colour rings instead of the numbers from 1 to 5, when shot them down you will receive a special feature through which you will be extremely rewarded!
In addition, you can check out more articles on how to play shooting from basic to advance at Fishing BK8 as well as subscribe to the shooting channel of the elite players in the game.
Once you have mastered the game of shooting fish, you can take advantage of tips to increase money and reduce money so that you can make big winnings from small money!
Fishing War Pros & Cons
The story is about a shooting fish pirate, leading his army to the vast sea and searching for the treasure kept by the giant fish, the big Boss. The task of the player is to destroy those fish to help the pirates get gold.
Provided by SpadeGaming, Fishing war is one of the top 5 shooting fish games today with the ultimate gaming experience and sharp graphics that you cannot resist.
Pros / Cons
Multi-Language Support
Enthusiastic Customer Care
Excellent Graphics + Sound
Attractive Bonuses
Boss Mode is Quite Difficult To Beat
Final Thoughts on Fishing War
Fishing War is an online shooting fish game, which is still new, yet its attraction is not inferior to its forerunners such as GG Gaming shooting fish game or SA Gaming shooting fish game.
Taking professional aspects such as Features + Interface + Rewards into account, this platform is considered to be a product worth playing once by everyone.
However, if you are still confused and hesitated, then give Fishing War a try!
Click Here To Start Playing
Last Update: 27 July 2022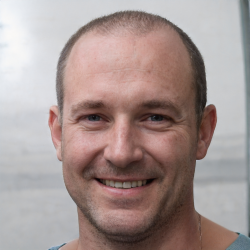 Latest posts by Jefferey Rom
(see all)