Asia Gaming


Bonus
SLOTS 10% UNLIMITED RELOAD BONUS, up to MYR 300
Overview
Current Promotion: Welcome Bonus, Daily Reload Bonus, Cash Rebate
Popular Games: Live Casino - Baccarat, Blackjack, Dragon Tiger, Sic Bo, etc.
Customer Support: 24/7 Live Chat, Skype, Phone Call, Telegram
Deposit Options: EeziePay, Help2Pay, Online Transfer
Play now
Asia Gaming Online Casino Review

What is Asia Gaming?
Asia Gaming is one of the most innovative gaming software developers in Asia. Founded in 2012, the company introduced many new gaming experiences to the world, including 'Pre-dealing 6 cards,' 'VIP Private Room,' 'Squeeze Baccarat,' and 'Interactive Bid Baccarat.' With the most professional and innovative aspects, Asia Gaming brings many surprises to the online casino industry.
Asia Gaming follows the 'Impressive Experience Only' principle, providing players with quality and out-of-the-box thinking products for the most extraordinary gaming experiences. The company continues to evolve and grow, developing different types of games in order to compete with conventional online gaming and has quickly pushed the industry forward.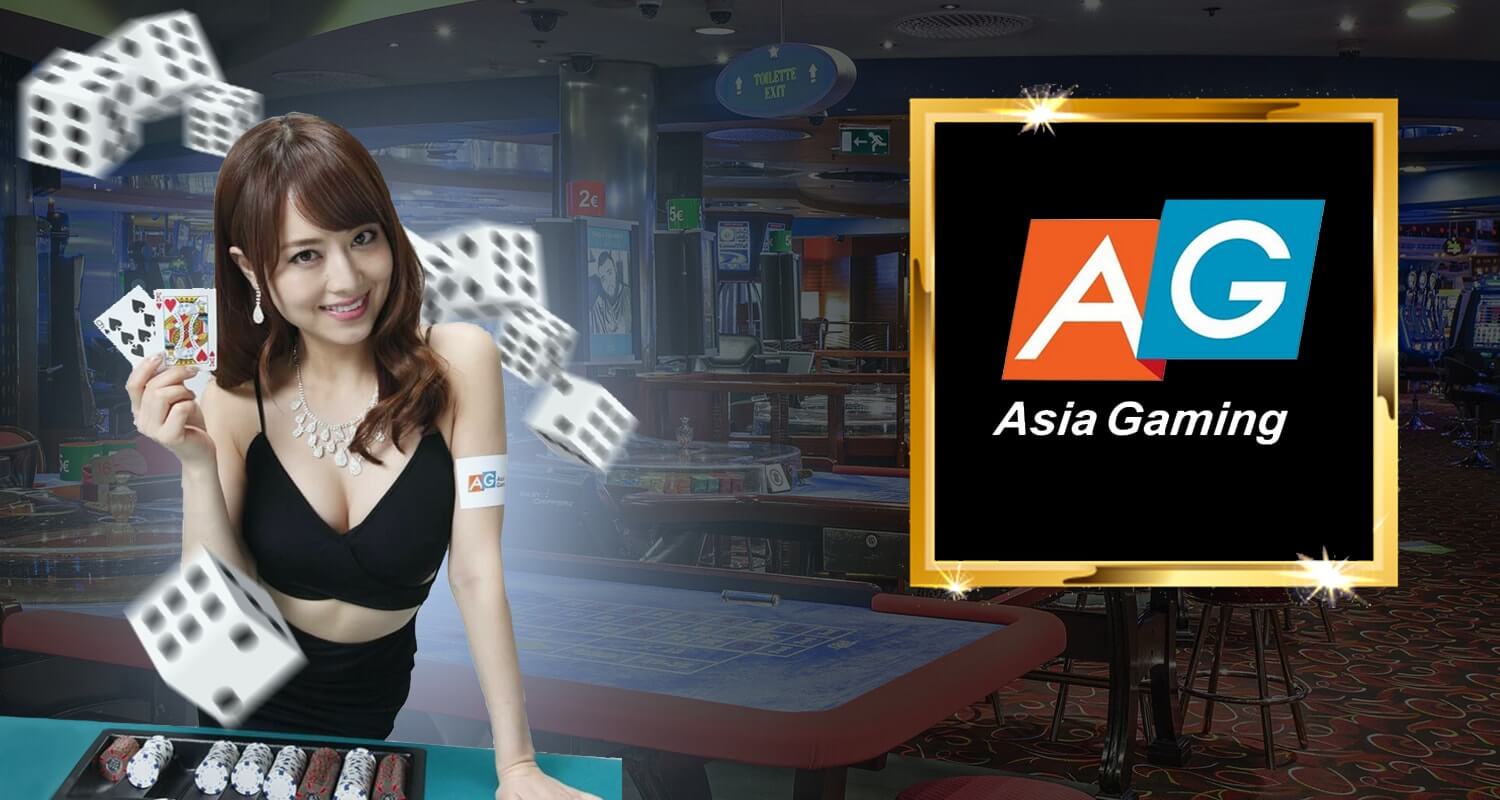 Asia Gaming Products – ☆☆☆☆☆ (5/5)
What can Asia Gaming Offer you?
Not only does the company provide impressive gaming experiences, but they give a platform to gaming businesses of any size in order to maximize every opportunity to grow, by providing low-cost and inclusive solutions to them. Asia Gaming's goal is to provide the better quality, more rewarding gaming experience for players and to grow the business revenue of operators by synthesizing success and skills. Asia Gaming is the best choice for everyone, whether you're a player or a gaming business!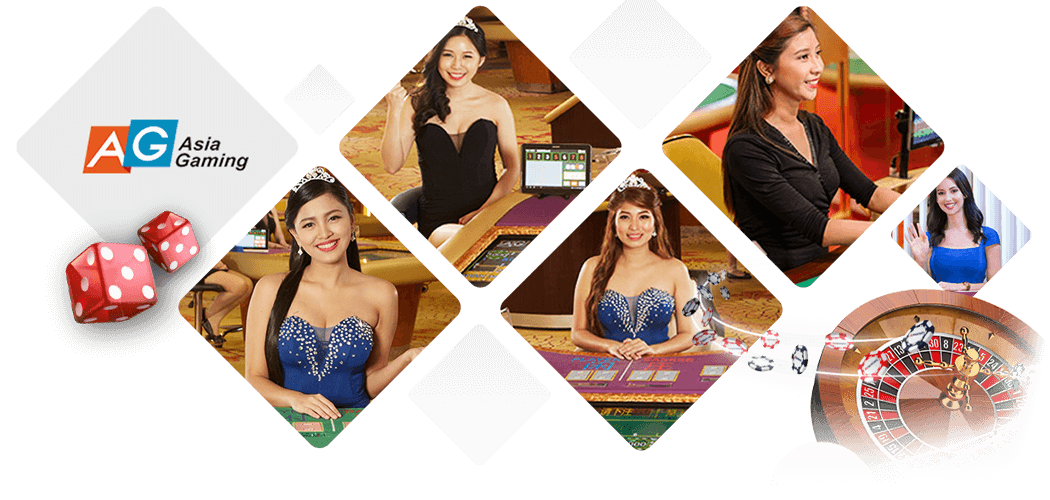 Live Casino Platform
Asia Gaming's most popular feature is its Live Casino platform. The Live Casino platform consists of four lobbies from which you can choose whatever game you would please. The lobbies available at Asia Gaming Live Casino are AGQ, AGIN, AG Euro, and VJ HALL. Each lobby has its own specific features, including the set of games it offers. The innovative "Wait for my feature," allows players to control the rhythm of the game, choosing a different type of game, squeezing cards, or changing the dealer. The player has total control of their preferences! They can even choose between beautiful and professional English or Chinese-speaking dealers. AGQ currently has 10 live dealer tables that include Baccarat, Dragon Tiger, Sicbo, Roulette, and Insurance Baccarat. Insurance Baccarat is the most popular video game for players!
Varieties of Games
Asia Gaming offers a variety of gaming options including Live Dealer BlackJack, Bid Baccarat, Classic Baccarat, Dragon Tiger, Insurance Baccarat, Roulette, Bull Bull, Dragon Bonus, Win Three Cards, VIP Baccarat, Multiplay, Sic Bo, and Bullfight.
Baccarat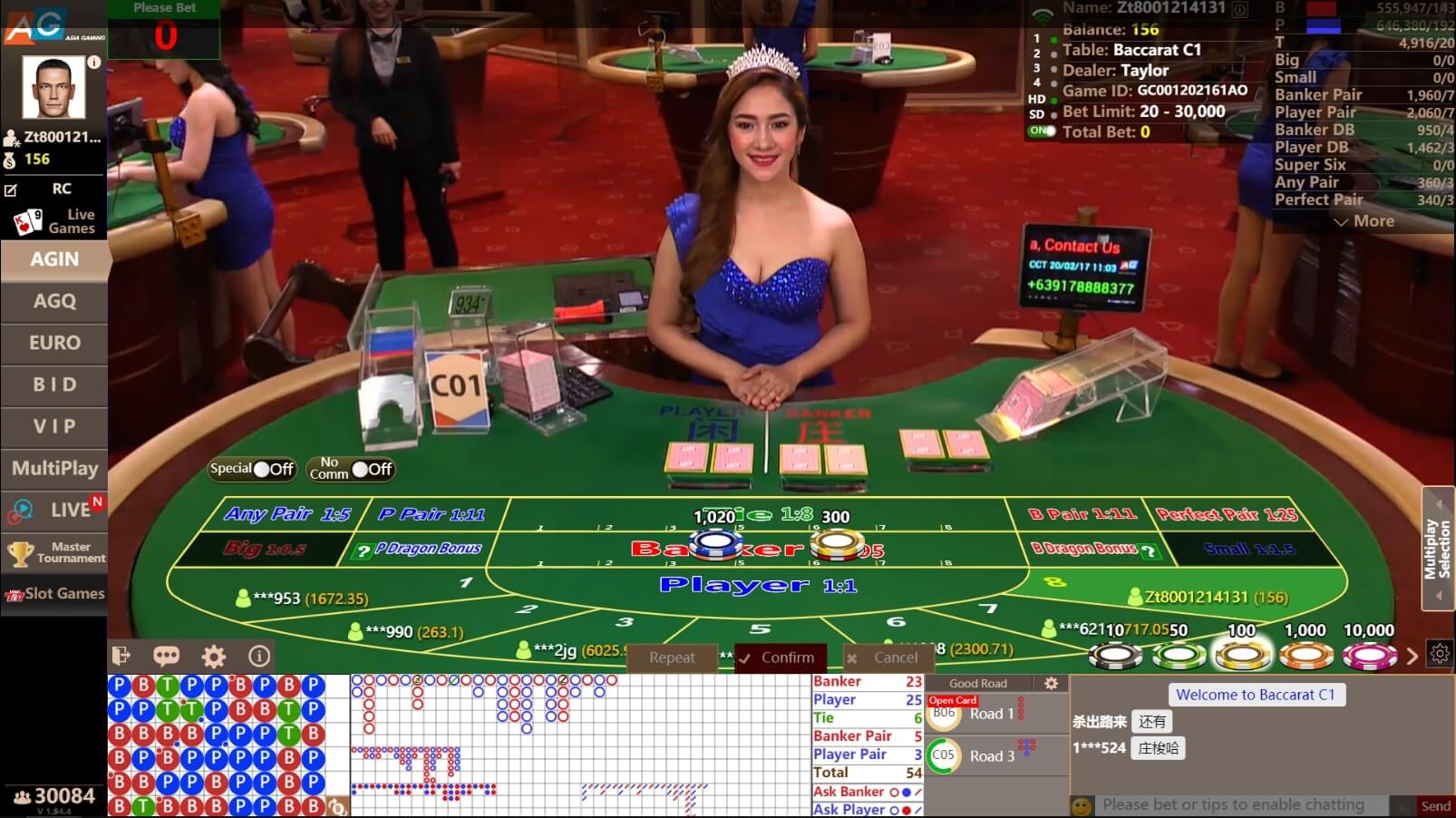 Baccarat is one of the most popular casino games at gaming halls in China, especially among casino lovers, thus it is not too much of a surprise that Asia Gaming offers a wide variety of this particular game. In the AGIN Lobby, players can choose from a variety of Baccarat tables. At these available tables, the betting range starts at $5 and can go up to a whopping $1.5 million.
However, players can also find an array of Baccarat tables in the AGQ Lobby of Baccarat games that are quite typical, in terms of the rules and gameplay. Players who would prefer the VIP Lobby have the ability to control the rhythm of the game, swap the dealer, use the squeezing cards feature, change shoes, and take advantage of other innovative features that provide them with a more personalized and real-life experience.
Dragon Tiger
Dragon Tiger is one of the very popular poker games and is usually played in Cambodian casinos. Some people may refer to it as a two-card version of Baccarat. When playing the game, two cards are drawn. One of the cards is the Dragon and the other card is the Tiger. During the game, the player has to determine and bet on the card that they believe will be higher than the other. Although Dragon Tiger is one of the simpler casino games, it is still one of the more popular options for players.
Sic Bo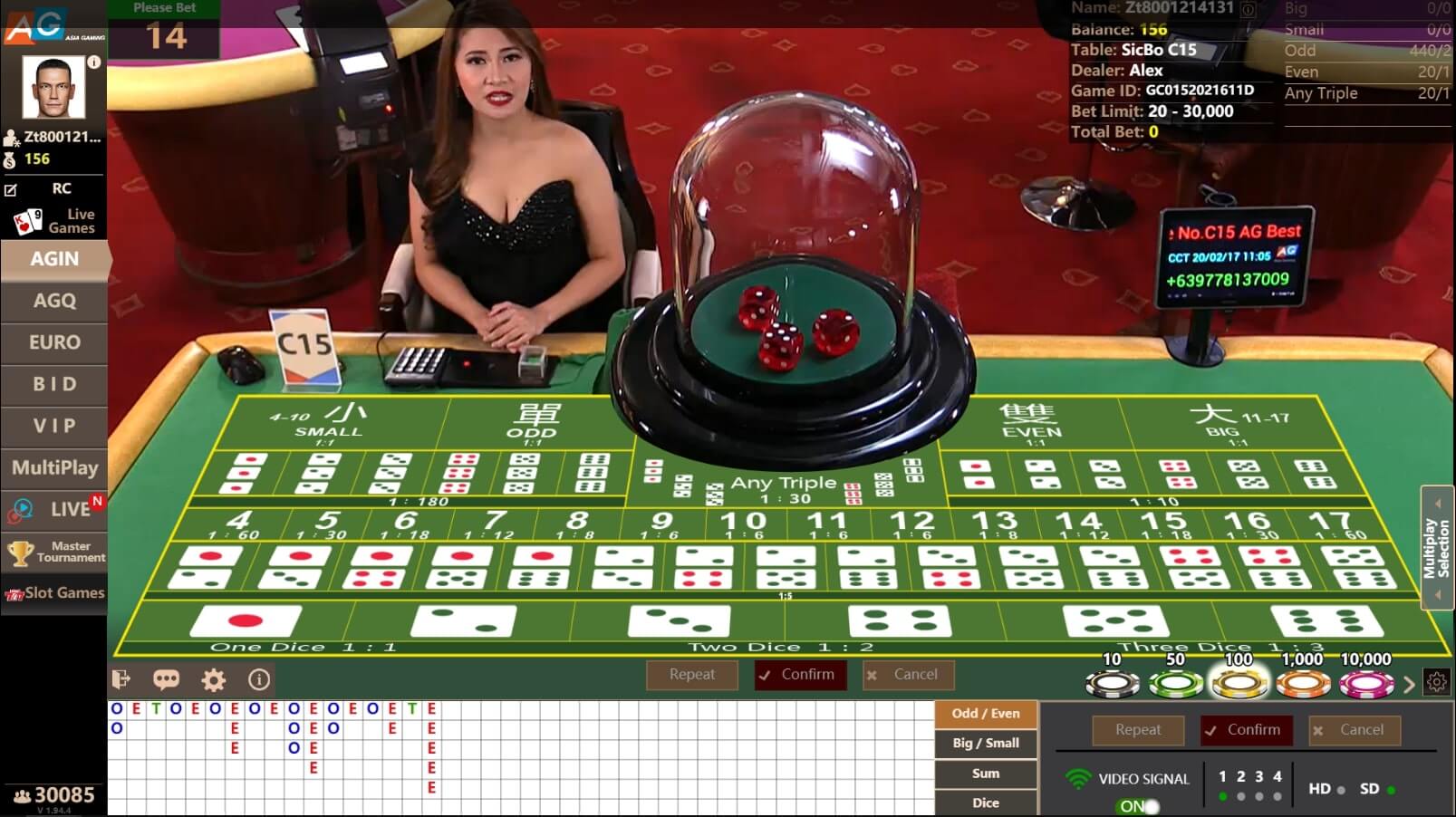 Sic Bo is a dice game that provides the player with quite a remarkable gaming experience. It is extremely popular among Asian players due to its wide betting range and chances of winning. Sic Bo is played with simply three dice. When players place their bets on specific areas of the table, the dealer picks up a small container with the dice. The dealer then shakes the container. The dealer in the game opens the container in order to reveal the combination. This combination reveals the winner of the game.
Bull Bull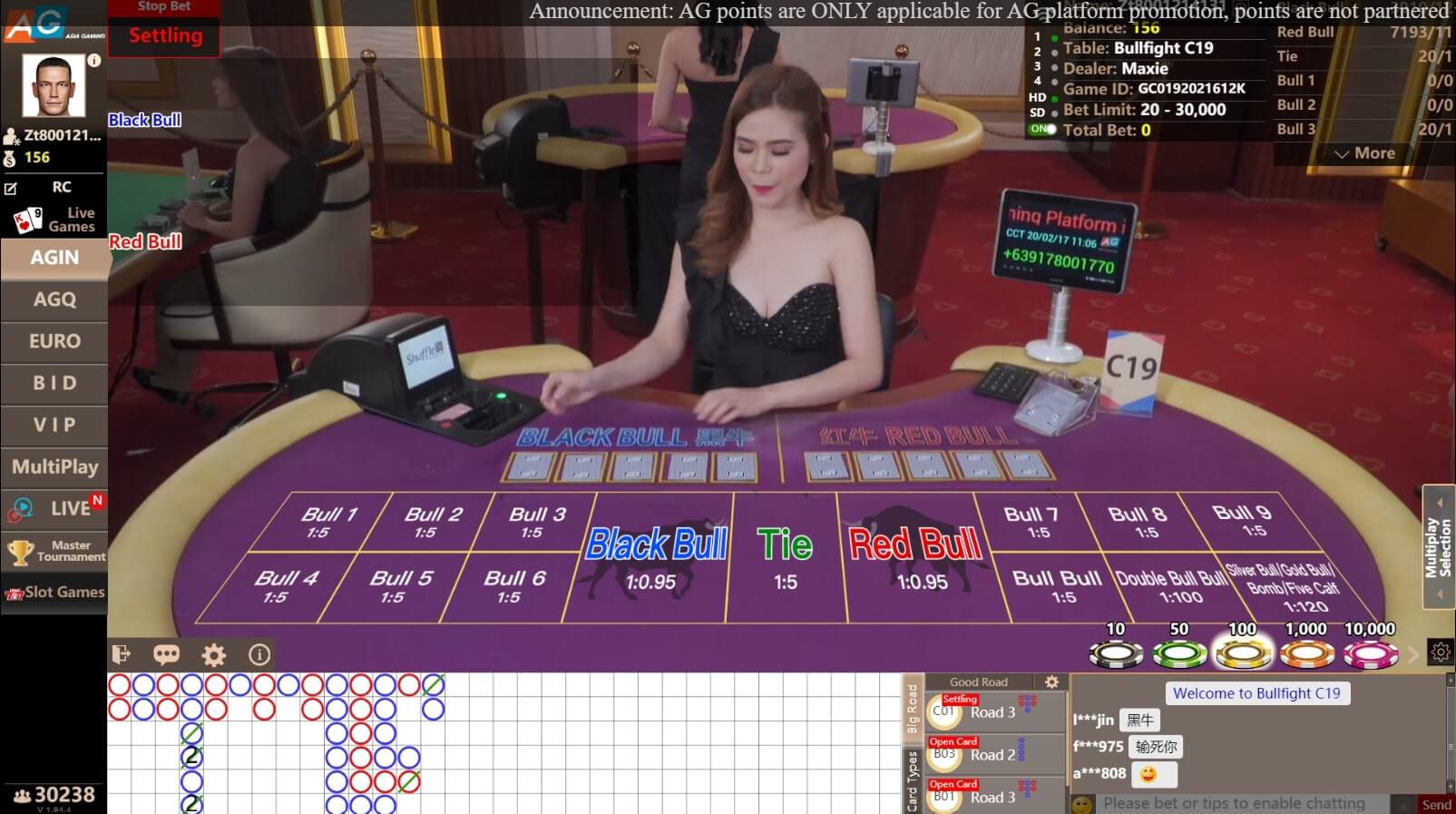 Bull Bull is a traditional and extremely favoured card game in Guangdong, Guangxi, Hunan, Jiangsu, and Zhejiang. Some players call this game Bullfight. The first thing the dealer does is deal with the cards. The dealer then opens the cards instantly, in order to allow the players to see the results. The game has multiple interesting features, including its extremely fast rhythm and simple rules. Currently, Bull Bull can not be played on any mobile devices as it is the latest and newest addition to Asia Gaming Live Casino.
Claim The Bonuses Now!

Last Update: 27 July 2022
Game Quality and Design – ☆☆☆☆☆ (5/5)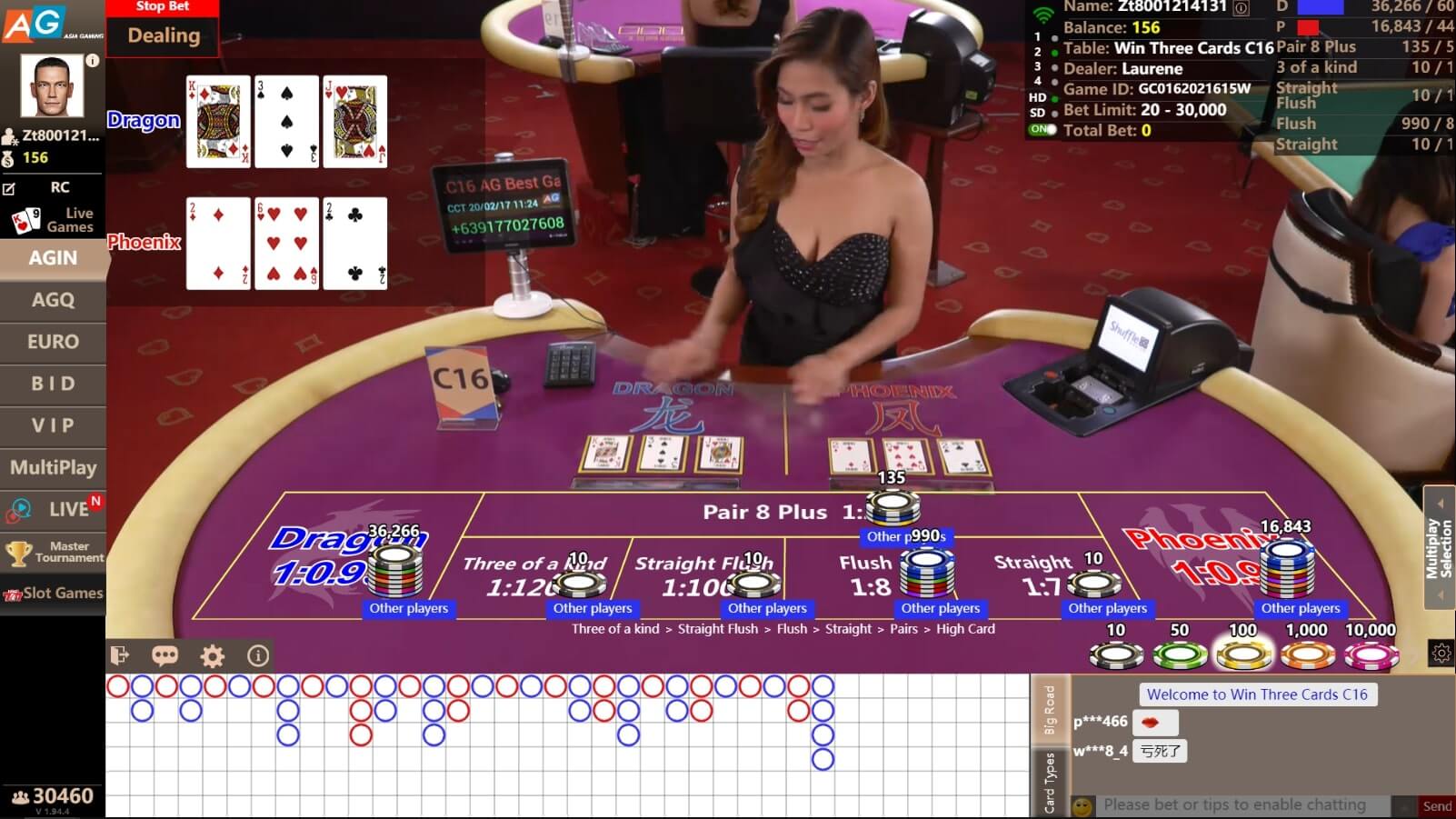 In order to provide an exquisite gaming experience for all players, AGIN is built with incredible precision and is equipped with the finest and most progressive technology. With 24/7 surveillance, Asia gaming ensures a stable and quality gaming experience. AGIN offers all of the Live Casino games, with the addition of Texas Holdem, one of the most loved casino games across the world. Hosted by gorgeous and professional dealers, The Classic Baccarat and 25 sec will be a life-changing gaming experience for every player!
AG Euro Expansion AG Euro was the first major expansion outside of Asia for Asia Gaming. It is located in the well-known land-based, Portomaso Casino in Malta. This specific casino was built perfectly by professionals. Combining a land-based casino in Europe with its innovative Live Casino, AG Euro creates exclusive benefits for both Europe and Asia markets and operators. This glamorous environment is also managed by gaming professionals, giving players a great sense of confidence as they can enjoy every game from the comfort of their homes.
VJ Hall
The VJ Hall maximizes the interaction between players and anchors as a live streaming platform. In this lobby, the player can bet on the games, reward the dealer girls, and receive numerous benefits just by being a fan! VJ Hall's anchors include "Cutey Gorgeous", "Young OG", and the new "Hot Chicks." Asia Gaming raises the bar with its visitor engagement and competitive edge for all of its clients, delivering each player a unique betting experience. Asia Gaming offers a custom table service to fulfil every single need an operator has. The tables can be adjusted specifically to the player's requirements and desires, from actress dealers, casino environments, and promotional materials. This ability to customize generates increased visits and revenue by expressively reflecting the brand's image and goals.
The Dealers
When playing, gorgeous actresses are transformed into the player's attentive dealer to deliver them a completely new and innovative baccarat experience and quite breathtaking visual Enjoyment!
EGames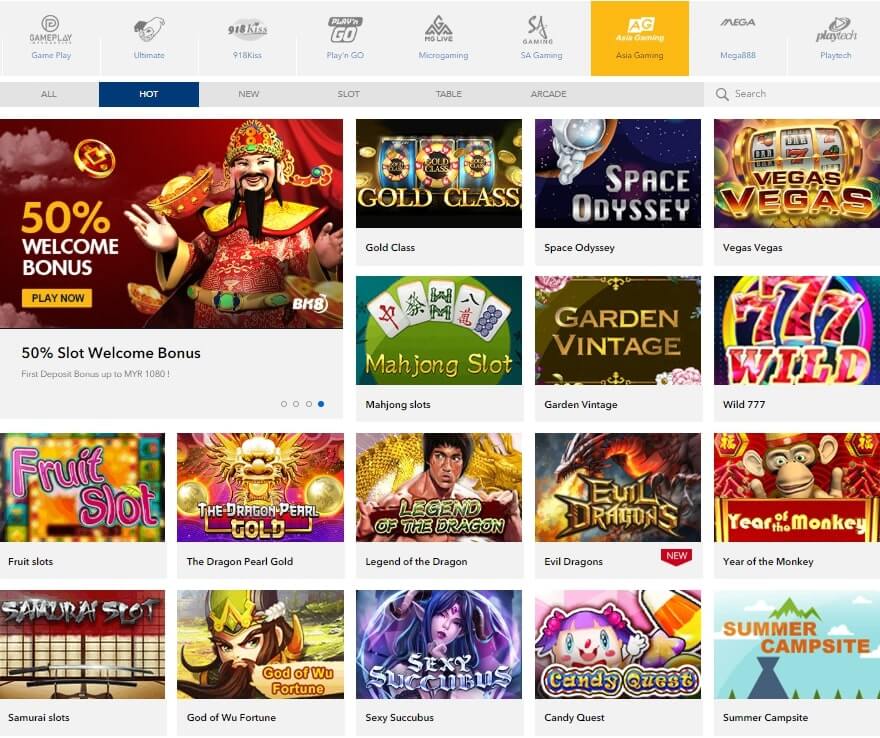 Asia Gaming also offers EGames and a mobile platform. XIN Gaming manages slot games and creates exclusive games for Asia Gaming. The company is able to offer over 100 EGames including slots, table games, and video poker games. Every single game is custom-made to deliver and ensure the best gaming experience for slot game enthusiasts.
Mobile Platforms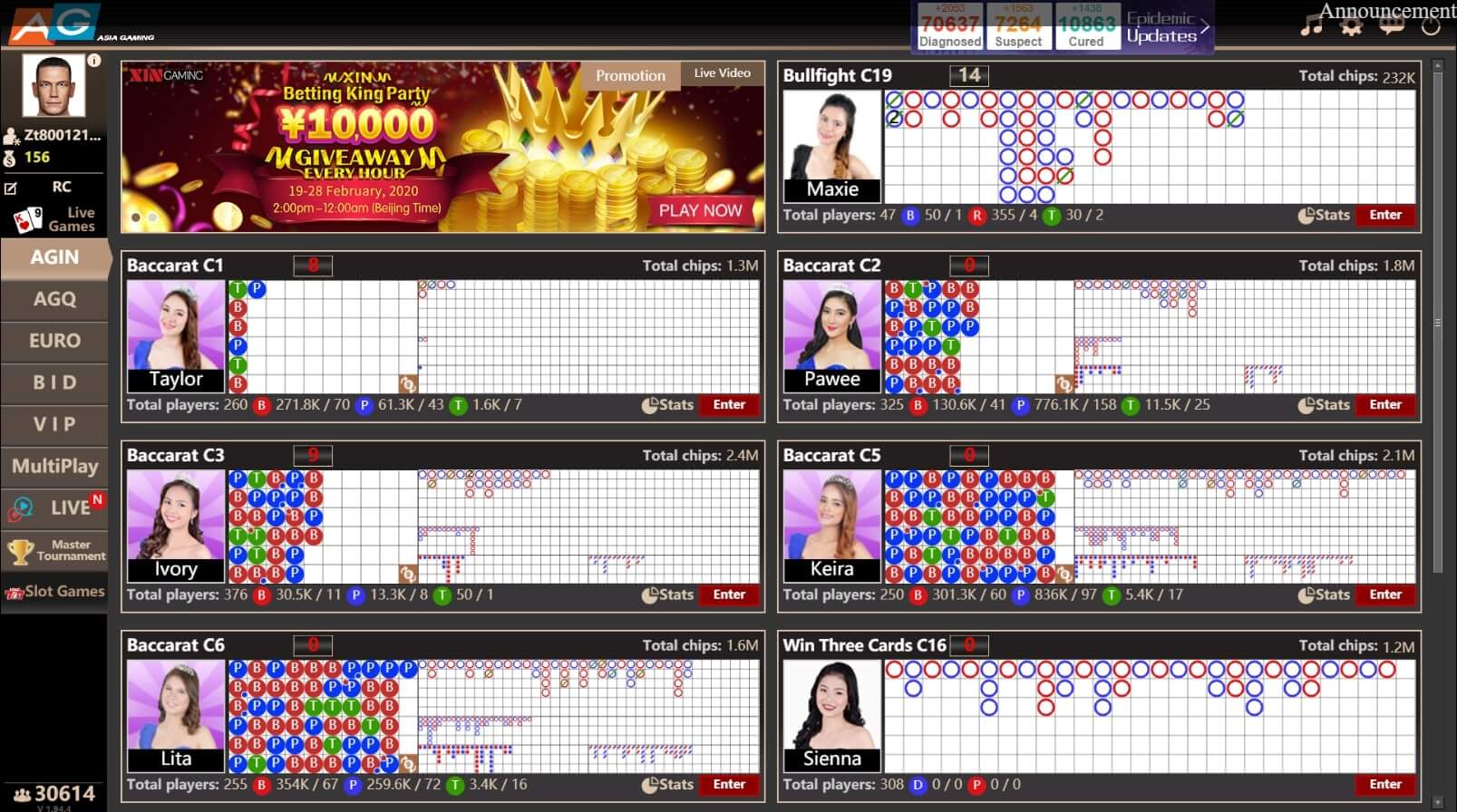 The mobile platforms Asia Gaming offers include HTML5 and the AG App. HTML5 supports all mobile devices with a variety of game choices, including live casino slots and vintage arcade games. In addition, there is no download, installation, or delay when switching games! The AG App makes mobile gaming accessible anytime and anywhere. Asia Gaming offers a wide and growing mobile game portfolio on its app. The entirety of their core games can be found on IOS and leading Android tablets and smartphones. The AG app Offers players the casino, wherever they please with user-friendly navigation and a cross-platform technology for smartphones and tablets.
In the actress dealer hall, Asia Gaming creates two or more customized game tables for operators. The style of these tables is fully customizable to meet the desires of any brand. Any operator can brand their exclusive game hall with a logo and add their corporate site. In Asia Gaming's live dealer platform, the player is able to add a unique icon for their hall, which aims to add a creative variety to the different halls. In the customs hall, a player or operator can choose to use their own specific logo and other branding elements to create and display a distinctive setting. If necessary, Asia Gaming can provide a venue and branded backdrop for any business' press conference.
Payment Method & Security – ☆☆☆☆ (4/5)
Easy and Functional Payment Method
Moreover, Asia Gaming, among other online casinos, offers a wide variety of payment methods. Players or operators can pay with credit cards, debit cards, e-wallets, EeziePay, Help2Pay, Bank Transfers, and Mobile Payments, among other trustworthy methods. A player can also keep their money in an Asia Gaming real money account for future use.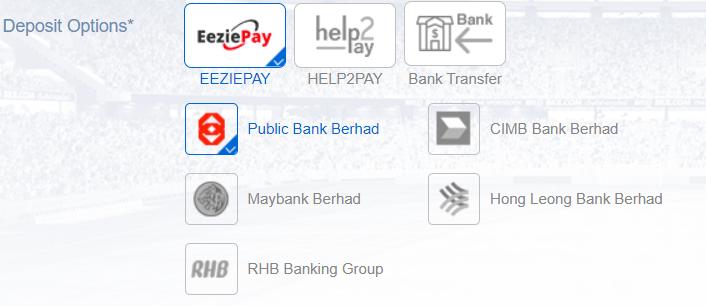 Secure Gaming
The gaming software's further development of their mobile platform gives players a realistic casino experience anytime and anywhere. Moreover, certified by Gaming Laboratory International (GLI) and licensed by First Cagayan, Asia Gaming's 'Fairness, Justice, Transparency and Security' real-time live dealer gaming platform makes them one of the most trustworthy gaming software yet.
Besides acting as a reputable and trustworthy game provider, the Asia Gaming company also delivers gaming license consulting services. Doing so enables them to assist clients in obtaining a wide variety of gaming licenses from dependable gaming leaders such as the UK Gambling Commission, Malta Gaming Authority and many more. The exciting Live Gaming environment is also managed and monitored 24/7 by gaming professionals, giving players a great sense of confidence as they can enjoy every game from the comfort of their homes.
Ease of Use – ☆☆☆☆☆(5/5)
The Easiest Platform Available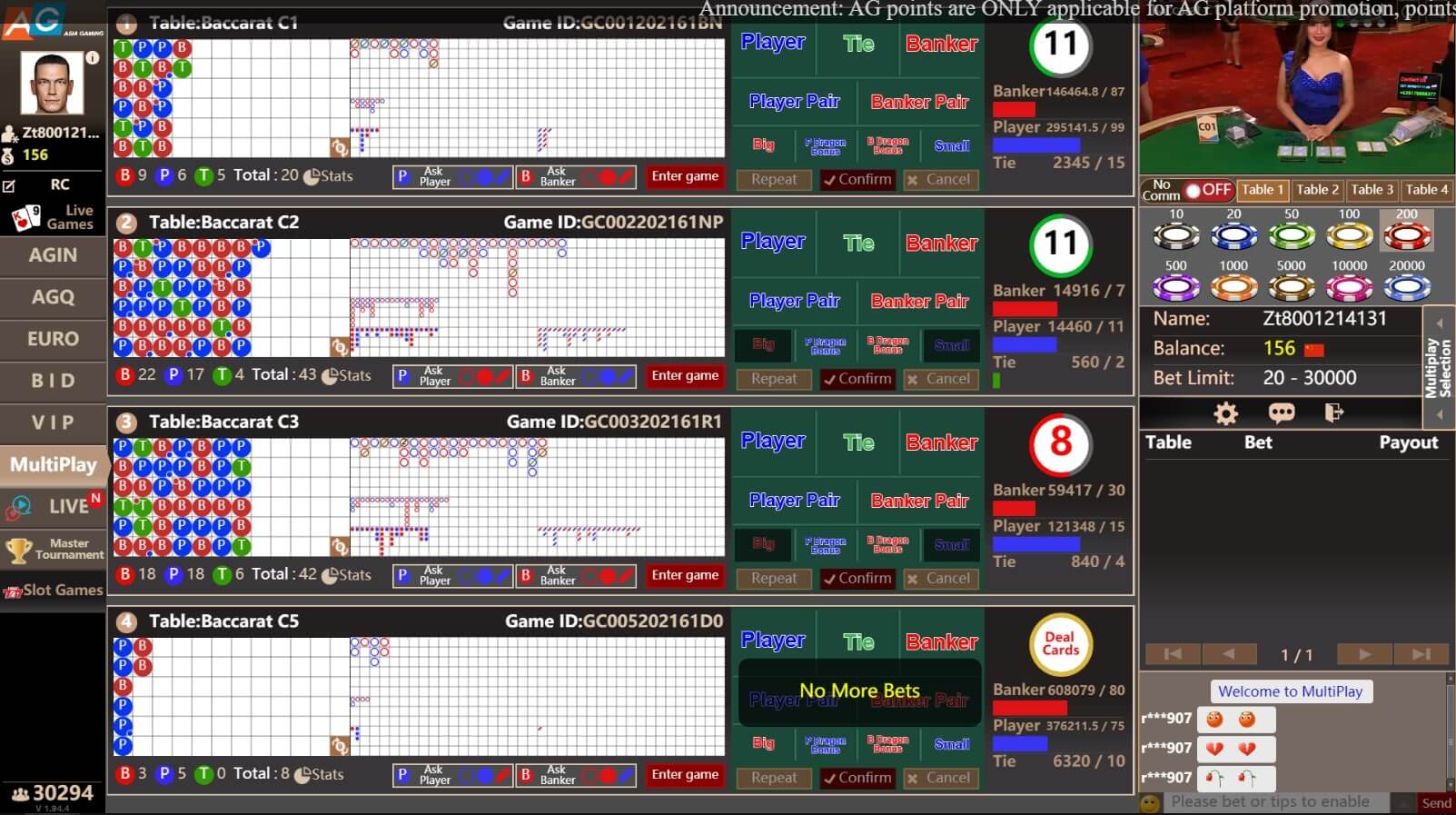 Asia Gaming is an easy-to-use software as it is designed for every gamer. If a player needs any sort of help or has a question, there are many ways to get in contact with someone from this company. Asia Gaming has a listed email, and a phone number someone can call or text. The company is also all over multiple social media sites, including Youtube and Facebook. Thus, a customer may be able to find information on one of their many pages as well. It also offers a MultiPlay option that allows players to bet on more than 1 table at one time.
The company is also known to answer fast, which is very helpful and a sign of great customer service overall. It also translates its videos and pages into English and different dialects of Chinese to provide the best customer service and easy usage of its software.
Asia Gaming Events

The online casino also holds events and competitions players can compete with others. The most recent ones as of today have been, "Hottest Summer Coolest Reward," and an "AG Lantern Festival." The current upcoming event is the "Asia Gaming Master Tournament," and will last from February 27th to the 28th. The time slot on these two days is 10 AM to 10 PM. AG Master Tournament is based on the most popular Baccarat game.
The game will be created catering to the most popular sit-and-go method. Asia Gaming promises to utilize the standard, clear and fair tournament rules to bring the most exciting online baccarat tournament for all different types of players. In order to join this upcoming tournament, a player should follow these specific steps. However, an interested player should keep in mind this tournament is for AG's real money accounts only.

First, a player needs to select the Master Tournament lobby and then choose their desired tournament. Next, register for the Satellite Tournament to win the Master Tournament Ticket or utilize a sufficient user point. Satellite tournaments do not have a scheduled start time. A sit-and-go begins as soon as there is an efficient amount of people registered at the table. The winner will then receive their Master Tournament ticket. Then, they are able to register for the MasterTournament. When the tournament finishes, a player can win real cash! When a player wins the Master Tournament, they can then move forward and compete in the Quarterly Tournament.
If a player doesn't receive a quarterly ticket by winning the Master Tournament, they can still use a sufficient user point to compete in the tournament. Once this tournament finishes, they can win real cash! Although these tournaments seem incredible, there are still some rules that need to be followed. After the player registers for the tournament, the tournament will be bet with a fixed amount of tournament chips on the specific tournament table.
These tournament chips do have any sort of connection with the player's personal account balance or use points. In order to ensure fairness and transparency of their system, after any player registers successfully, they are assigned a random seat in the system. Contestants are unable to select or exchange their seats with other participants.
Furthermore, all of the winner's instant cash prizes will be distributed according to the award structure and all cash will be directly deposited into their user account. Contestants in the tournament are incapable of betting more than their available tournament chips. During the tournament, the shoe will not be shuffled twice. In addition, all used or unused tournament chips and special bet functions will be cleared automatically at the end of each match in the tournament session.
Participants are not permitted to transfer or loan tournament chips from any of the other participants. The ranking rules will also utilize a specific order of priority. However, if for any reason a specific participant is required to leave the table during the session or round, their time of absence must not exceed five (5) hands. If it does, that competitor will be disqualified from the prize reward and is then only allowed to stay in the rankings.
Pros and Cons of Asia Gaming
Pros / Cons
Easy To Use
Have Total Control
Free To Choose Preferable Dealers
Variations of Games - Live Casino & Slots
Mobile Friendly
Only Available in Asia & Europe
An Honest Company
Asia Gaming is an amazing software and should definitely be considered by players and operators alike! Asia Gaming is easy to use and allows the player to be in total control, choosing their dealer, squeezing the cards, or adding a logo for their corporate site. Asia Gaming offers an unimaginable amount of options and variety with its live casino platform, along with its mobile gaming option.
Asia Gaming's HTML5 app have hundreds of games to choose from at the tip of anyone's fingers. Players can enjoy the sight of luxurious ladies and casino venues at home and anywhere they would like to go. Asia Gaming is innovative and has brought unheard-of, extremely unique games to the industry. As Asia Gaming continues to grow and excel, they even help out smaller operators reach their gaming goals and dreams.
The only downside of Asia Gaming is that it is only available in Asia and Europe. Nevertheless, the company is still growing and will potentially impress the whole world with its innovative software and incredible games. Asia Gaming is the best choice for other gaming companies and typical gamblers alike!
Final Thoughts
Asia Gaming is Made With the Average Consumer in Mind Overall, Asia Gaming is the best choice for Asian and European consumers. With many games, a personalized experience, and fun competitions to compete in, it is one of the leading gaming software in Asia. This company has already introduced many new gaming experiences to the world, and they strive to continue their progress and success in the future!
Whether the consumer is a typical gamer or a small business in the online gaming casino industry, Asia Gaming will always be the best option for their needs. No other software can compete with their customer service, easy accessibility, and innovatively professional thinking.
Explore Asia Gaming Casino Now!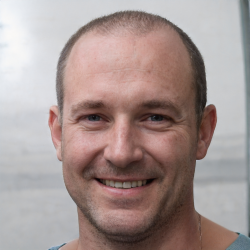 Latest posts by Jefferey Rom
(see all)

SLOTS 10% UNLIMITED RELOAD BONUS, up to MYR 300